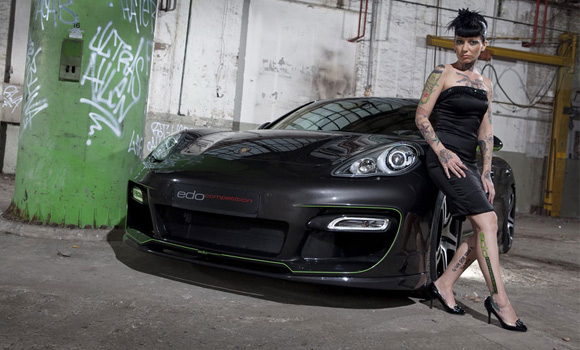 As you all know
Edo Competition
is a marketing company, witch projected this tuned Panamera .
They claimed that the motive for this car was the HELL so they naime'd it Panamera from hell.
This is a Porsche Panamera S called Hellboy.the modification is made from the outside as you see the agressive green line, bumpers and rest of the body work...but the real modification is "under the hood"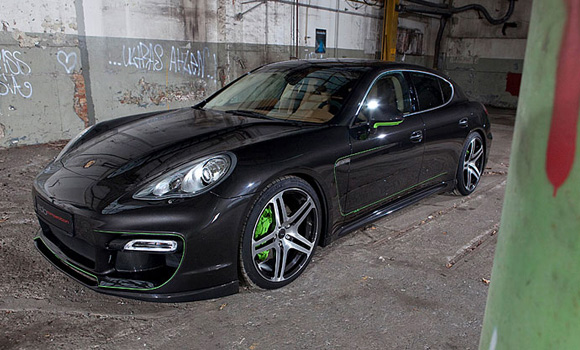 Maybe the green line on the brakes and bumpers isn't the best
Representative of HELL, but the rest of the elements definitely are aggressive .The bodykit is made from Carbonfiber,including the front and back bumper, door's spoiler and side
thresholds.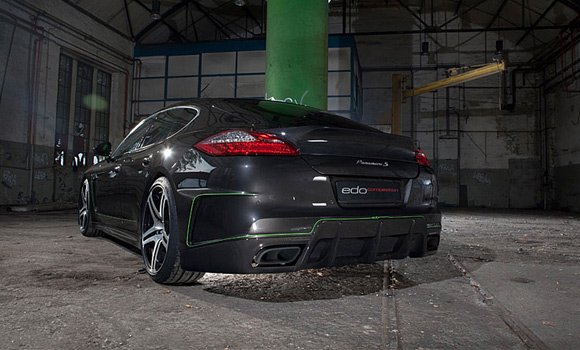 The low profile chrome rims are done with 5 spoke and 21 inch wide. The
suspension is fully hydraulic, so you can change the height of the vehicle for 40 mm.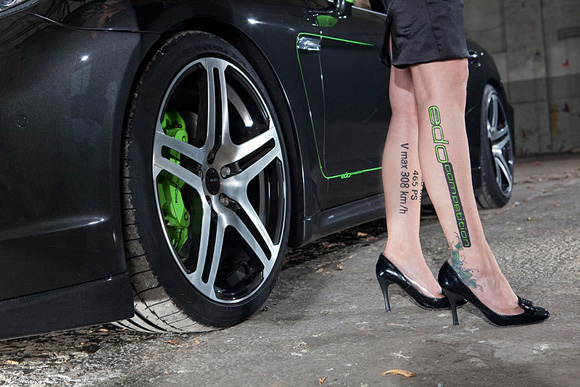 Finally the characteristics:
the Edo
altered

the

exhaust

system and

reprogrammed

the

central

electronic

unit

(ECU

).
The result is
increased power
from 400
hp
to 465
hp and
torque
increase
from 500 to
550 Nm
From place
to
hundred
Edo
Competition
Hellboy
arrives
in just 4.6
seconds and
reaches a top
speed
of 305
km /
h
.What is there else to say...just look at the photos and enjoy..